Former Steelers head coach Chuck Noll has passed away tonight. Noll coached the Steelers for 23 years, until Bill Cowher took the helm in 1992. He was the most successful coach in NFL history in terms of super bowl victories, and finished his career with a record of 209-156-1. He was elected to the Pro Football Hall of Fame in 1993.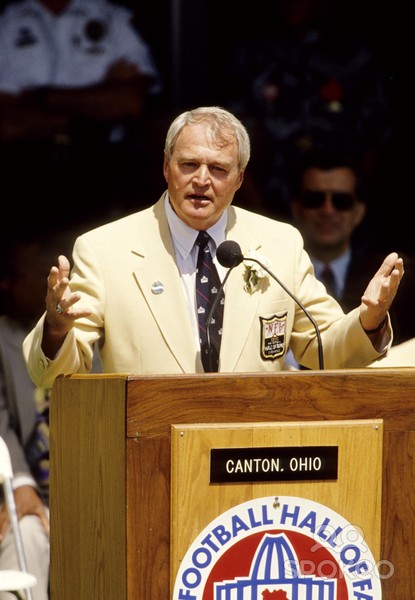 Noll's health had been declining over the years, and he was reportedly under doctor's care for an undisclosed illness. Severe back pain forced him to walk with two canes, and caused his public appearances to wane over recent years. According to the Allegheny County Medical Examiner, Coach Noll died of natural causes at his home in Sewickley. His wife Marianne called 911 after finding him unresponsive.
There's so much to be said about Chuck Noll. The man was a legend and was literally my idol growing up. He epitomized the hard working, lunch pail philosophy of the Pittsburgh Steelers.
I'll close this with a couple short videos. Share your memories of Coach Noll in the forum thread here.