What a difference a draft can make. Seldom does a team hit three picks like this.
Not since 1974 has Pittsburgh elected to start three defensive rookies. Now, in 2016, all three have been positive contributions. Most notably though was Javon "GraveDigger" Hargrave. The stat sheet has not shown as much of a contribution he has been since the Steelers loss to Dallas. Yes, the Steelers have just played two teams that are not good to start out with and one team with no rushing attack to speak of, but Hargrave's abilities and talent speak wonders of what Tomlin and the team think of him.
During this three game win streak, the Steelers have surrendered just 60 yards per game and currently are sixth best against the run according to Team Rankings. What is more important though is that Pittsburgh is limiting opponents rush yards to just 3.6 per attempt. However, Hargrave is dealing with a concussion and it looks as if he may not see the field Sunday. With yet another big test against a team with a far superior rushing attack in Buffalo, Javon's services will be missed…. or will they?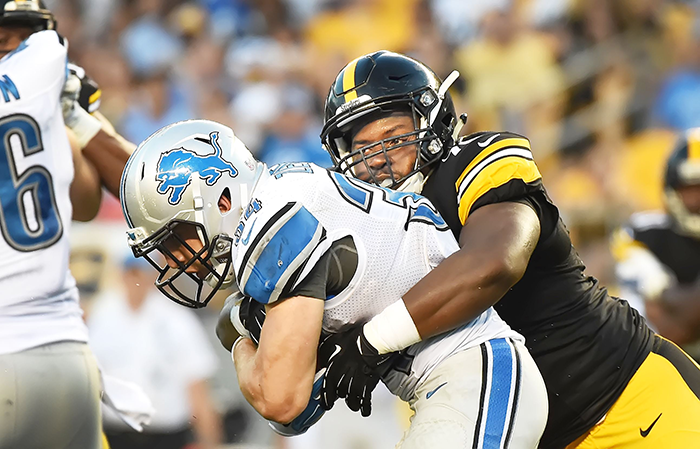 Ricardo Matthews and LT Walton are component fill ins for the rookies absence. However, one mans name lost in the shuffle is Daniel "Shade Tree" McCullers. Initially drafted to be the heir apparent for Steve McClendon when he left, Daniel could not do said task and lost his position to Hargrave. Now, with Hargrave out, Daniel will once again have to rise to the occasion to replicate Hargrave's success.
On paper, Daniel McCullers has all the right tools for the job. Long 36.5 inch arms to ensure offensive lineman cannot reach him, 345 pounds of solid muscle and brute force, 6 feet seven inches making him near impossible to block one on one and three seasons with the team all sound like he is capable of filling in. However, here is where we run into problems. Part of the reason Daniel lost his starting job to Javon was not due to "nastiness" or lack thereof. The issue was with his fundamental breakdowns in gap control and his inability to use some of his rare physical traits. One premier instance of this was in Indianapolis. On the final play of the game, McCullers fails to neutralize a double team. However, much of that has nothing to do with McCullers skill set. A lot of that has to do with his inability to play with proper technique. In that final play, he was late engaging the double team; him being a non factor as a result. Such reasons are why Daniel McCullers is this week's "X Factor."
Going up against the likes of Tyrod Taylor and LeSean McCoy is one thing. That in itself requires precise sound execution in assignments. It is another to go up against the likes of Richie Incognito. Sure, said man has his own checkered past, but is still a quality level starter and veteran who can open up lanes for "Shady." Even if Richie is not the side McCoy wants to go towards, John Miller is no slouch. Strong at the point of attack, him and Incognito have given LeSean the daylight he needs to not only move the chains but burn the clock. As such, should Pittsburgh be in its 3-4 alignment, expect "Shade Tree" to be the nose tackle.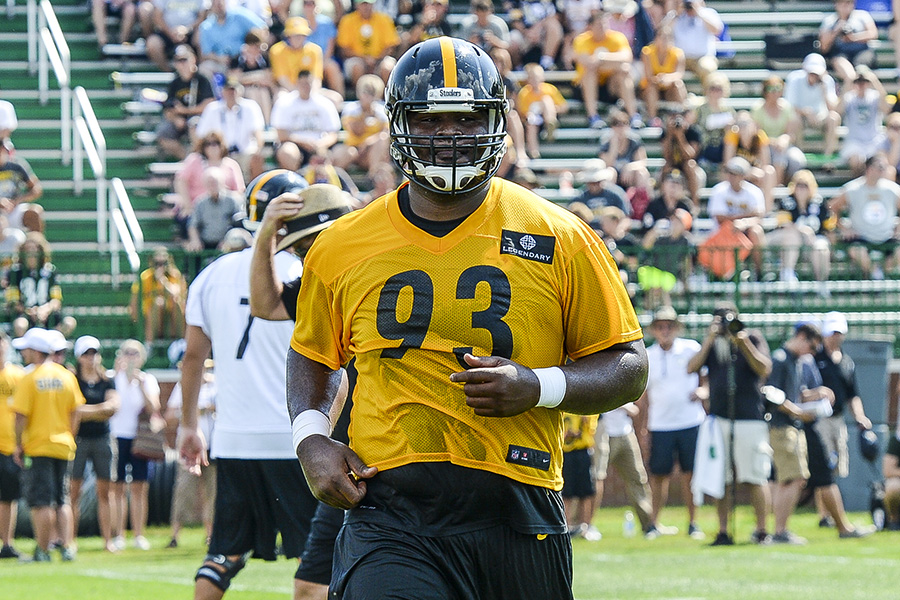 This game not only hinges Pittsburgh's playoff hopes but Daniels future as well. Should he rise to the occasion, Pittsburgh is just that much closer to the playoffs. Should Pittsburgh lose, this means that the run defense did not do its job in shutting down McCoy. More importantly, this mean that the rushing attack Buffalo employed will have worked mainly up the middle; McCullers main priority.
That all being said, Sunday's game and Pittsburgh's playoff hopes rest with Daniel McCullers. If this is a time for some "December to Remember" moments, this would be it.