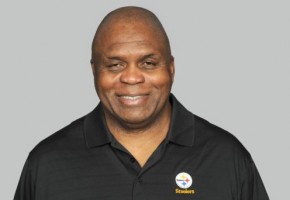 NFL security is investigating Steelers Tight Ends coach James Daniel for allegedly assaulting a Patriots fan during half time last night according to ESPN.
Daniel allegedly was witnessed yelling at a Patriots fan on the way back to the lockers at halftime, and was allegedly seen kicking the fan in the back of the leg. When Daniel made his way back to the field at the end of half time, NFL security and local law enforcement were waiting for him. When confronted about the incident, Daniel allegedly began to yell at the police officer.
NFL security, which did not witness the exchange with police, interviewed Daniel afterward about the entire incident, according to ESPN. A Steelers spokesman acknowledged that the team was aware of the situation and that they were investigating the matter.
Update- Ben Volin of The Boston Globe reports that, contrary to ESPN's report, NFL security was not waiting for Daniels when he returned to the coaching booth and that NFL security did not speak with him regarding the matter after the half.