Steelers head coach Mike Tomlin and Bengals defensive back Reggie Nelson had a spirited exchange last night after the Steelers won the division title.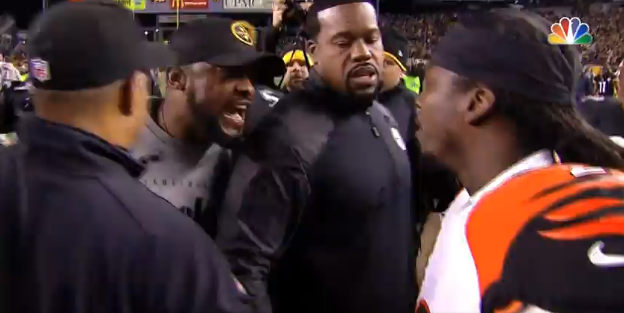 You would think the conversation had to do with Nelson's hit to Le'Veon Bell's knee earlier in the night.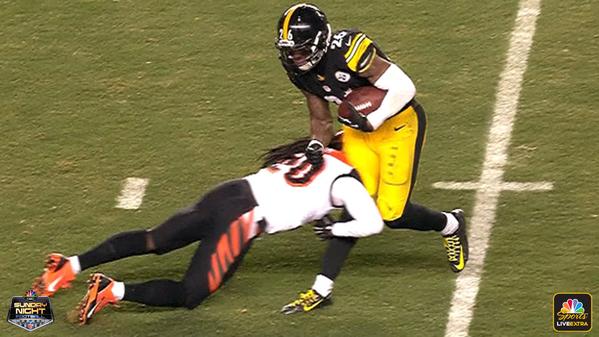 According to coach Tomlin, the argument had nothing to do with it. "He was talking about some he-said, she-said type of a deal," said Tomlin after the game. "I don't know what he was talking about." When asked specifically if they talked about the hit, Tomlin said no. "I guess a teammate told him that I said something regarding him. That's untrue. Ask him. I have a lot of respect for Reggie Nelson. He's a good player."
Here's the HD video of their exchange. At about 10 seconds in, you can hear Nelson saying, "that's what he said you said!", which would confirm Coach Tomlin's "he said, she said" statement.
Edit- If you can't view the above video, you can also see it here at Deadspin.