The Steelers host the Cleveland Browns at Heinz field this Sunday at 1:00 pm. Ian Eagle and Dan Fouts are the commentators, so turning the tv down and listening to the Steelers radio broadcast is recommended.
You can see if your local CBS affiliate is broadcasting the game on the map below. As always, if you need any help, you can stop by the forum and ask.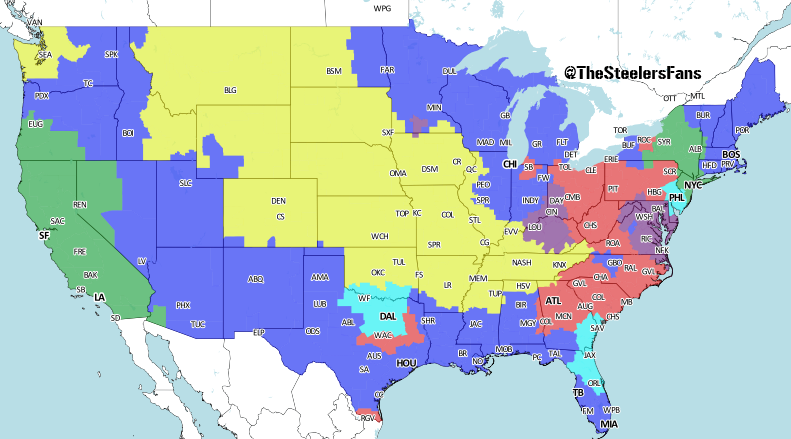 Red: Browns @ Steelers
Blue: Patriots @ Dolphins
Yellow: Titans @ Chiefs
Purple: Bengals @ Ravens
Teal: Jags @ Eagles
Green: Raiders @ Jets
All games are at 1:00 pm est.