It didn't take long for former Steelers running back LeGarrette Blount to get back on the horse. Not only was Blount in the Patriots backfield today, he scored a touchdown. As of the 3rd quarter, Blount had 4 carries, 1 for 23 yards, and a touchdown. Blount's touchdown celebration is probably going to get a lot of attention this week. Look familiar?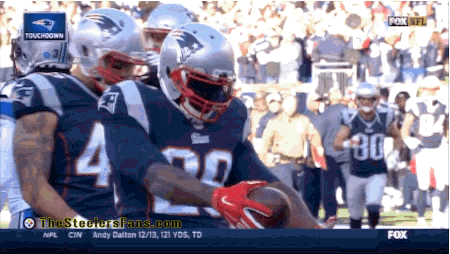 I'll let you draw your own conclusions.
[Update]
According to 93.7's Tim Benz, Blount said it was a tribute to his "homey" Antonio Brown. "He's always going to be a lifelong friend.That was a tribute to him," said Blount.
Blount says his @AntonioBrown84 dance was "to my homey. He's always going to be a lifelong friend.That was a tribute to him."

— Tim Benz (@BenzTribLive970) November 23, 2014