The Steelers released the first depth chart of 2014, and it's pretty much what you'd expect it to be. While these early depth charts don't carry a whole lot of weight, and can change at a moment's notice, here they are for reference.
OFFENSE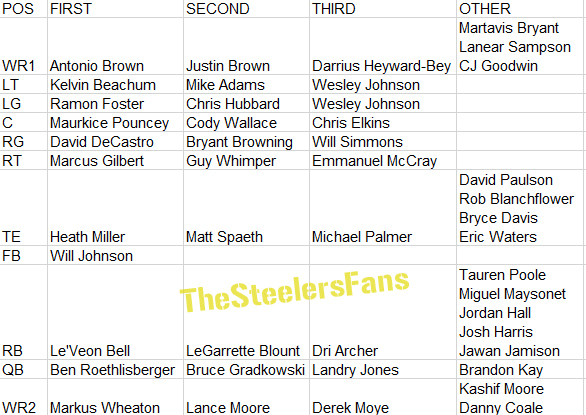 One interesting note- this preliminary depth chart indicates that Justin Brown is the #4 receiver. Will Johnson is listed as a fullback, even though he's performed almost exclusively as a tight end.
DEFENSE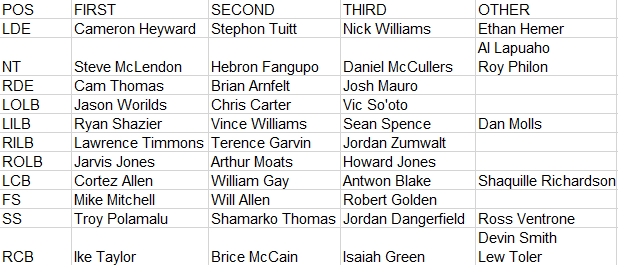 No real surprises on defense. Tuitt is listed behind Heyward at left defensive end, and Cam Thomas is the starter at right. Fangupo is the number two NT. As is the league wide standard, even though a player is on PUP he is still listed as the starter, as is the case with Mitchell.
Special Teams

No surprises here. Even though Antonio Brown hasn't done much return work in camp, he is still listed as the number one punt returner. Archer is the first team kick returner, with Wheaton behind him. This depth chart will likely change very soon.