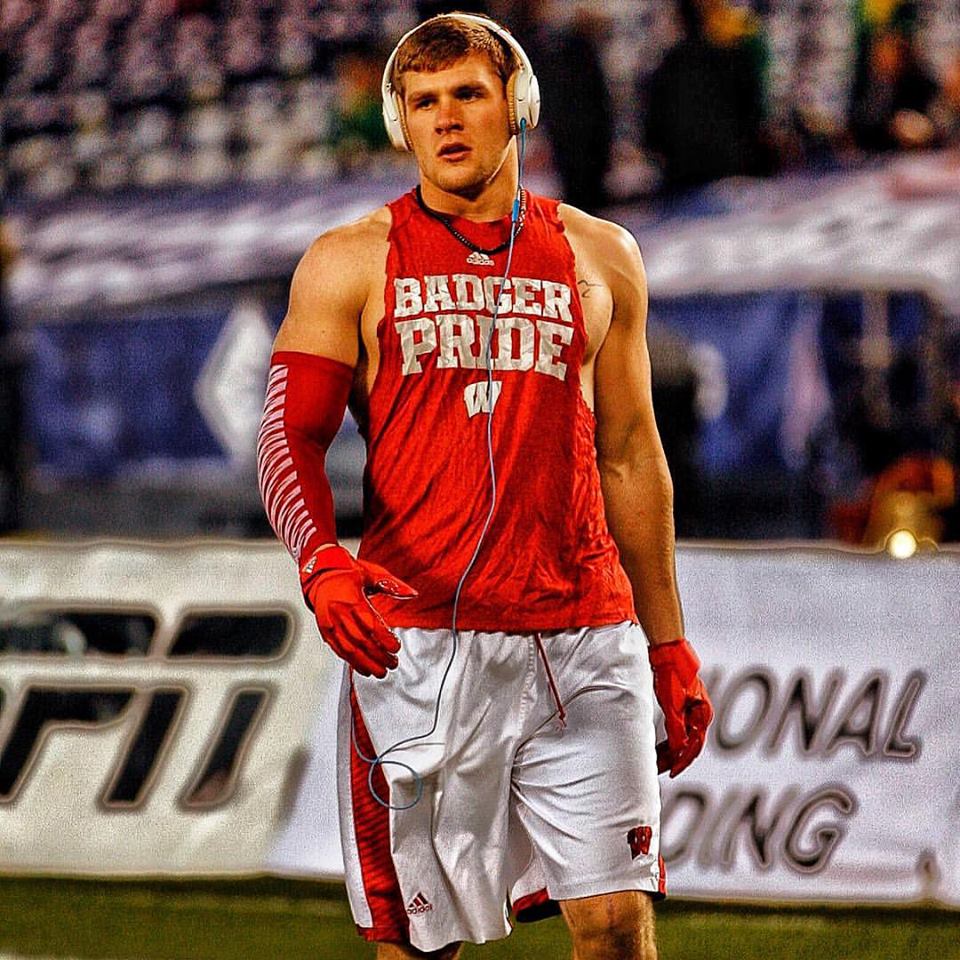 As the 2017 NFL Football Season begins in its infancy, teams and their respective fanbases gear up for what is to be yet another intensive grind to get to the big game. For some franchises like the Cleveland Browns or Sam Francisco 49ers, to get better, one has to start at the bottom. For other teams like the Green Bay Packers or Pittsburgh Steelers, it is about finding that one missing piece to get them over the top. Any way one observes, the focus remains the same; get in the playoffs, go deep into it and win the Super Bowl.
However, for every ending to that season, a new one must emerge. As such, players from the previous season may either depart for "greener pastures", remain with their team or retire. To ensure that teams that are getting there, are close, or have already reached the summit, finding new able bodies is required. One of which is the Free Agency Period. The other is the NFL Draft in which we will talk about today and what it means for our Black 'n' Gold team
Given the fact that this draft has the usual suspects of deep positions in the form of defensive back, pass rusher, wide receiver and running back, one position that is shaping up to the one of the best in recent memory is the tight ends. From O.J. Howard to Gerald Everett, teams looking for a tight end need to look no further. For our Steelers however, these two positions are an absolute priority come round 1:
1.) Pass rusher
2.) Defensive Back
With these major positions in hand, let us take a look at a first round mock draft. With that out of the way, let us get started.
*** DISCLAIMER NOTICE ***
All opinions of this article are only from the writer of this article and do not represent or are transparent with the opinions of TheSteelersFans writing team.
1.) Cleveland Browns: Myles Garrett:
As much as I would love to do a full breakdown of Myles Garrett himself, the fact is that Myles' colligiate career speaks so much about how rare his talent is. In this episode of "Can't Miss Prospects", Myles Garrett is what Andrew Luck was when coming out of Stanford; a prodigy and no less. Such talent is what the Browns need to become relevant again.
2.) San Francisco 49ers: Solomon Thomas:
I am certain that any of the questions that surrounded Solomon's athletic abilities have been quelled since the end of the combine. In spite of the fact that the 49ers are moving back to a base 4-3 defense, this does not mean that Thomas is overkill to have. Given the fact that two other PAC-12 stars like Arik Armstead and DeForest Buckner can be moved around to play multiple spots… it seems fitting that adding another talent like Thomas can solidify their front seven.
3.) Chicago Bears: Jamal Adams:
Eddie Goldman and Leonard Floyd were the starting point of building another incarnation of "Monsters Of The Midway." Given the deep nature of this pass rushing class, I am certain that Chicago will elect to select one later as the back end surely does need help. That being said, a do it all safety like Jamal Adams is exactly what John Fox is looking for. Be it from the box or the back, Jamal can solidify a young nucleus with Adrian Amos.
4.) Jacksonville Jaguars: Marshon Lattimore:
Just missing out on the Jamal Adams sweepstakes, I am sure Doug Marrone will have no issue in obtaining arguably the best corner in the draft. Thanks in part to Jacksonville's recent free agent acquisitions, adding one more piece in the secondary like Lattimore can put Jacksonville over the top for a serious AFC South division run.
5.) Tenessee Titans (pick acquired from Los Angeles Rams) : Malik Hooker:
I understand that this choice is quite odd to begin with, but given the fact that Malik Hooker is earning comparisons to the likes of Eric Berry and Ed Reed; the latter being one of Dick LeBeau's adversaries in the past, having a ballhawking free safety in the deep end will fortify the Titans big defensive weakness.
6.) New York Jets: Leonard Fournette:
Now armed with Jay Cutler, Todd Bowles can focus on that ground game given the fact that theirs was not as successful in 2016 as they would have hoped. Enter Leonard Fournette; a freight train who can easily carry well over 25 touches a game and still be able to smash through AFC East defenses. Sounds "New York Tough" to me.
7.) Los Angeles Chargers: Jabrill Peppers:
Ah yes.. here is where the controversy comes in.
"Way too high."
"Jabrill is not that good".
"What a reach! LOL!"
However… a former Charger also had questions about his game. His name? Eric Weddle. Both Weddle and Peppers were both considered "ultra talented" and being able to "play anywhere". Add the fact that Peppers was faster (4.46 vs. 4.48) and more explosive ( 35.5 inch vertical and 10 ft. 8 inch. broad jump vs. 33.5 inch vertical and 9 ft. 5 inch. broad jump), do not be surprised to see if Peppers gets his name called after boosting his performance in not only the athletic drills but positional ones as well. Add the fact he is a dynamic return man and Los Angeles can add to their young but talented defense.
8.) Carolina Panthers: Derek Barnett:
Being the most decorated pass rusher in Vols' history, no one is going to deny the production value that Barnett brings to the table. Having a stellar level of productivity against SEC teams is no east feat and yet Barnett has delivered. He may not be explosive but he is quick on his feet and displays violent hand usage and sound technique; all of which are what Carolina need after losing Kony Ealy.
9.) Cincinnati Bengals: Reuben Foster:
While some would have him lower and even going Corey Davis for this route in addition to Foster's recent injury history, having that top flight, alpha dog level mentality of linebacking in the brutal AFC North is exactly what our division rival needs. Besides, who is to say when the next Vontez Burfict incident is to happen? To ensure no issues, here is some insurance.
10.) Buffalo Bills: Corey Davis:
John Ross is so tempting to place here for Bills fans. A speedster to team up with Sammy Watkins would give even New England fits. However, given the fact that Sammy Watkins has had issues staying healthy in addition to having no help at all when he is not does not bode well for the University of Washington's legendary speedster. So instead of going for the need for speed route, "slow and steady wins the race" trumps here with Corey Davis. He may not take the top off a defense, but his route running and possession abilities will open up opportunities for Watkins and Tyrod Taylor to excel.
11.) New Orleans Saints: Marlon Humphery:
After adding Hau'oil Kikaha, Stephone Anthony, Sheldon Rankins and P.J. Williams, the Saints still have defensive woes. However.. one more piece is all they need to get their defense back to being good. Someone like Humphery, who has done well against SEC competition, would add a number one corner in the Big Easy.
12.) Cleveland Browns (pick acquired from Philadelphia): Sidney Jones:
Nabbing a quarterback this high is not worth Cleveland's first round pick at all. Improving the defense for the next Cleveland starter is. Within the same token, please remember that this is a "post combine" mock draft and not a "post free agency" one. Given the fact that the Browns now have Brock Osweiler as their guy, nabbing Jimmy Garrapolo seems more feasible but only if Cleveland elects to. Either way, should they not elect to pursue Jimmy, solidifying that back end is top priority. A player like Sidney Jones who is proficient in a multi arrary of coverage schemes would increase Clevelands now ascending defense.
13.) Arizona Cardinals: Mitch Trubrisky:
Drew Stanton is not Carson Palmers successor. A backup yes but otherwise no. A gift for the "Quarterback Whispherer" in Bruce Arians and Carsons successor can be an easy pick. While one year of starting experience is definitely questionable, his leadership abilities and arm talent is not; both of which are trademark Arians pre-requisites.
14.) Philadelphia Eagles: Quincy Wilson:
Being arguably the most pro ready cornerback should land Wilson higher in some aspects… but given the fact that Teez Tabor played alongside him did not do him any favors. A top 15 worthy combine performance however did boost his prospects and now can land him with a young but talented Eagles squad who seem like they arw ready to take the next step and potentially challenge the NFC East.
15: Indianapolis Colts: Taco Charlton:
While this pick is head scratching on paper given Charltons run stopping abilities vs. his pass rush, the fact is that he can slim down and still retain his immense power; not to mention adding some much needed pass rush.
16.) Baltimore Ravens: Malik McDowell:
While Brandon Williams will be staying in Baltimore for a while yet, his buddy Timmy Jerngian still needs an every down attack partner. Realistically, if it had not been for lack of desire, Malik is easily a top 10 or even top 5 pick given his talent level. His ability to overpower his opposition and get to the quarterback are second only to Johnathan Allen; something I am sure Ozzie himself will not mind.
17.) Washington Redskins: Zach Cunningham:
Addressing the defensive line would be nice here… but outside of Caleb Brantley, I do not believe that overdrafting a need is wise here. To that end, why not have a dynamic linebacker to shore up some run defense woes? Zach takes good angles to the ball and has sound tackling to boot. While he needs to work on fighting through the opposition to get to the ball carrier, once he has a clean shot, Cunningham is as "Steady Eddie" as Reuben Foster is.
18.) Tenessee Titans: Gareon Conley:
While Gareon does not have the caliber of talent that his Ohio State teammate Marshon Lattimore does, that does not indicate Gareon is not first round worthy either. Given his workout at the combine along with his tape, Conley along with his fellow teammate Hooker complete the back end rebuild of the Titans and can now can contend for the AFC South crown.
19.) Tampa Bay Buccaneers: Dalvin Cook:
Corner or safety help is desperately needed for the Buccaneers. Within the same vein, so is adding talent to assist Jamies Winston's development. Getting to know a former college teammate is one thing but knowing he is the second best RB in the draft with home run capability and receiving skills to boot is another. Dalvin, Winston, and Evans; a new trio is born in Tampa to assist their ascension in the NFC South.
20.) Denver Broncos: Garet Bolles:
Trevor Siemian was running for his life in 2016. I do not think either Gary Kubiack nor John Elway want that again. Having a dancing bear at left tackle is a good starting point to keep Siemian cool and composed. While Bolles is going to be 25, his footwork and pass protection are second to none. If Ryan Ramcyzk is the mauling monster, Garet Bolles is truly the dancing bear.
21.) Detriot Lions: Tre'Davious White
No pass rushing options are available at this point, so the Lions focus on another area in corner. While one could also argue for Adoree Jackson here, Tre'Davious White is just as good an option even if he is not the athlete Jackson is. Besides, in a division with receivers who are either some of the best in the game or up and comers like Jordy Nelson or Stephon Diggs, White can mirrors those receivers well and will not suffer the same lapses Adoree would.
22.) Miami Dolphins: Hasson Reddick
Even with the acquisition of Lawrence Timmons (gone but never forgotten), more assistance is needed. Widely reputed to be arguably the biggest riser from the combine, Reddick showcases speed, agility and coverage skills that Adam Gase will be salivating to partner up with "Law Dog's" experience and leadership.
23.) New York Giants: Jarrad Davis:
A surprise to some, but Davis' combine workout and heat seeking abilities on the ball carrier are what the Giants need in an undergunned linebacking corps. Sure, his over aggression will get on some Giants fans nerves but his passion and violence will make him a fan favorite.
24.) Oakland Raiders: O.J. Howard:
One would assume that O.J.'s draft position is much higher than this. One would be correct. One can also state that adding more firepower to the Raiders would be overkill. In the same vein, that would be the point for Jack Del Rio and Derek Carr. A do it all tight end with two top shelf wide receiving targets? Not even Denver's vaunted "No Fly Zone", the Chargers own defense or Kansas City's defense could handle all that firepower.
25.) Houston Texans: Patrick Mahomes:
Some would slot DeShone Kizer here. I do not think an average showcasing at positional drills warrants a first round selection no? Patrick on the other hand, has some serious arm talent with some fixable quirks to match. While an offensive lineman is needed here, with no quarterback, such a priority will have to come first.
26.) Seattle Seahawks: Forrest Lamp:
Germain Ifedi will be kicked to his left tackle spot at some point before the season begins; paving the way for Forrest. With Forrest along with Luke Jockel (who can hopefully turn it around), not only is Russel Wilson pocket better, but whomever is the next running back can have some more rushing lanes to run through.
27.) Kansas City Chiefs: DeShaun Watson:
Derrick Johnsons successor will have to wait for later. Andy Reid can focus on the future while being able to land arguably the best quarterback in the class.
28.) Dallas Cowboys: Charles Harris:
Seems that Dak Prescott and Ezekiel Elliot are in fact the future. On the defensive side, all looks well except for a pass rusher. Luckily for them, such a trait is Harris' speciality. With Harris and the return of Malek Collins and Jaylon Smith, Dallas seems to be on top of the NFC East for a while yet.
29.) Green Bay Packers: David Nkoju
The loss of Jared Cook is not good. Even with defensive issues, Green Bay can stomach those given the immese level of talent at corenrback and pass rusher. Having the most athletic of the bunch land in their laps will make even Ted Thompson jump for joy. David's sure hands and explosive capabilities will give Aaron Rodgers another weapon and Green Bay a step closer to returning Lombardi back to its true home.
30.) Pittsburgh Steelers: T.J. Watt
Reflecting on the 2016 season, Pittsburgh's inability to get to Tom Brady and its own offensive red zone failures ultimately proved to be Pittsburgh's downfall. To ensure that Pittsburgh gets back to the big game, finding Bud Dupree's attack partner will be top priority. Even with one season under his belt, T.J.'s work ethic and motor may not be at the level of his brother's or our own workout legend in James Harrison yet, but his efforts will be no doubt respected and admired for someone who will learn the "Steeler Way" under one of the franchises greatest players. By the way, that is plural as Joey Porter also counts.
31.) Atlanta Falcons: Obi Melifonwu:
Hmmm…. freak athlete + Dan Quinn.. what does that mean? Oh nevermind, just ask the likes of Keanu Neal and Deiom Jones. Adding Obi Melifonwu will further enhance not only Atlanta's defensive speed but complete Dan Quinn's own "Legion Of Boom". Not only is Obi freakishly talented, he can also cover a wide range of field and easily find and attack the ball carrier.
32.) New Orleans Saints (pick acquired from New England): Evan Engram:
Given the fact this just happened today, one would assume that Sean would go after a wide receiver. However, with the likes of Micheal Thomas ready to take the next step, such a pick is not needed. This does not mean that Sean still cannot add more weapons. Since the departure of Jimmy Graham, Drew Brees still has enjoyed success but not to the levels of his 2011 campaign. While his bodh may no longer be on that level, a tight end like Engram can still give Brees his security blanket.
That is guys for the mock draft. All 32 teams have found their hopeful future stars for their teams to get better. For the collegiate stars awaiting their millions, their fate will come on draft day and you can be assured that this writer will be watching.
Do not fret though. I understand that some of these choices are subject to change given the current free agency period. As such, please come back for our next mock draft!
Hope to see you soon! Thank you for reading!