Many of us football fans know what it takes to sustain drives and score points: move the chains. For the 2016 Pittsburgh Steelers, this has been seldom an issue. Currently…Pittsburgh ranks fifth in the league in 3rd down efficiency. As a result…it is no surprise that Pittsburgh has been able to not only score a point average over 30 in their 4 wins, but have a 51.92% rating on third down efficiency; easily among the best in the league.
Such an ability to sustain drives is why Pittsburgh has the offense of world champions. Not only does this allow Todd Haley to become more flexible in his playcalling, it forces opposing defenses to be honest. Most importantly though, it wears the defense down, which in turn, allows the offense to control the game.
Against the New England Patriots, one would think that the Belichek led squad is nigh omnipotent given their fundamental, precise approach with an emphasis to execute. However… one anomaly does stand out; 3rd down defense. This is where we can find kinks in Matt Patrica's seemingly impervious armor.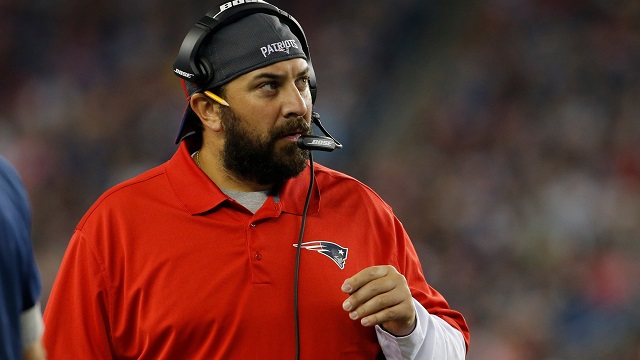 For a team that has been widely reputed as the NFL standard of executing assignments and playing fundamental, one would think that such an area is where a coaching candidate like Matt Patricia would be effective. However, this is not the case as they are not even in the top 10; 15 not even. Coming into Sunday's matchup, New England is ranked 27th. Yes, you are reading that right.
New England is ranked 27th.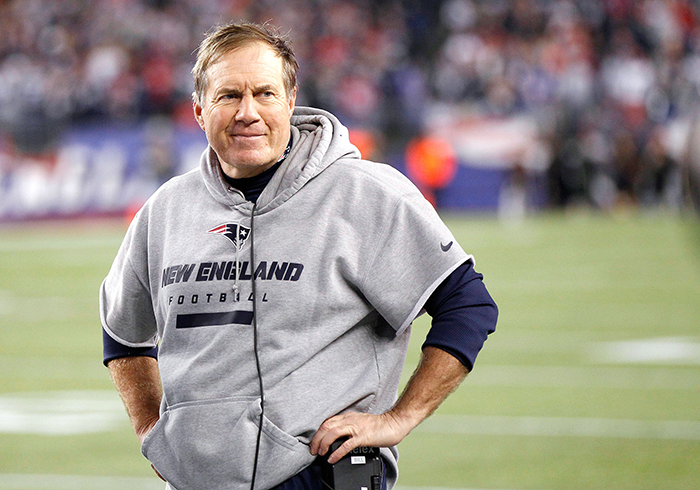 For Mike Tomlin and Todd Haley, of all their chances to win, this one sticks out like a sore thumb. Despite this, there is the issue with Big Ben Roethlisberger not playing; Landry Jones being the frontrunner at quarterback. As horrific as this sounds, Landry is not alone. He does still have Le'Veon Bell and Antonio Brown to assist him. Add the fact that he has been in the system and did enough to win Pittsburgh a game against an evenly talented Arizona squad from a year ago and the prospects of Jones starting in absence of Ben is not as dreadful as some of SteelersNation makes it out to be.
Now, Do not get me wrong, this is easily the Steelers toughest test of the year; no Ben making it even more so. However, if Landry was as bad as people say he was, why is he on the roster? There is no one else out there in free agency that neither Tomlin nor Colbert trust to bring in. Better yet, if Jones was that terrible, he would have been let go after the 2013 preseason.
Either way, while Jones' track record in starts has been spotty, he is good enough to be Ben's backup. However, it is not Landry SteelersNation should really be focusing on.. , but rather the Steelers third down defense.
If we are going by face value, Pittsburgh ranks 10th in the league for said statistic. However, much like we have seen from Pittsburgh's "Dr. Jekyll and Mr. Hyde" season, there is more to this defense than the stats are letting on. When factoring all four Pittsburgh wins, their 3rd down defense is preventing teams from converting 19.29%. However, when Pittsburgh loses, the percentage skyrockets to 45.83%. Much like before, this is as "Jekyll and Hyde" as you are going to get.
As for the Patriots, their offense is also much of the same like Pittsburgh minus the sneaky loss stat. For their third down percentage when factoring in all of them, the amount equates to 55.73%; a higher value then even when Pittsburgh wins. However, in the lone New England loss…, their total is 8.33%. Clearly, this number is abysmal. There is one catch however. A hobbled quarterback usually equates into a downgrade in performance, a third string doubly so. Jacoby Brissett's injury clearly limited his abilities; the first ever shutout at the hands of their rival in the Buffalo Bills as a result. So really.. remove that statistic and New England's percentage is great; not a good sign for the Steelers who do not have Cameron Heyward and may not have Ryan Shazier either. As such, Pittsburgh's third down efficiency is the X Factor for this week.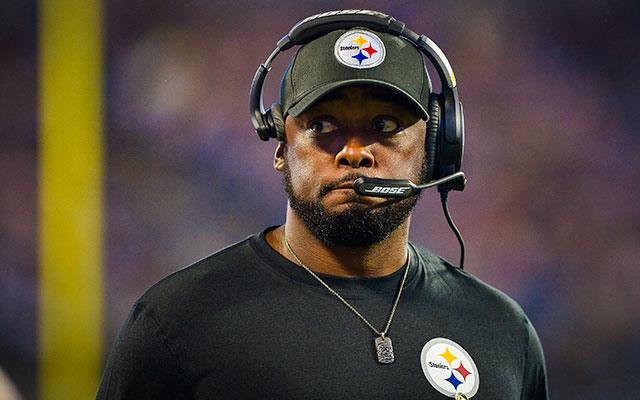 If there was ever a time to ramp up the fundamentals and execute assignments, then this is the time that Pittsburgh needs to do it. Given their sloppy performances against the likes of Eagles and the Dolphins, Pittsburgh has truly been the "Dr. Jekyll and Mr. Hyde" of the NFL's top tier teams and it is not even close. For Pittsburgh to beat Tom Brady's "Revenge Tour Express", Landry Jones and the defense has to play mistake free football to win it while sustaining drives. This means racking up consistent third down conversions. The more Tom Brady stands on the sidelines, the more of a percentage the Steelers will win. Otherwise, this game can get out of hand very quickly given the bevy of weapons Brady has not named Rob Gronkowski.
Either way, I do expect the Steelers to come out more focused and play more fundamentally and execute effectively.