The Steelers travel to Jacksonville this Sunday to face the 0-4 Jaguars. The game is on CBS at 1:00 pm with Spero Dedes and Solomon Wilcots as commentators. Here is the television distribution map for the game.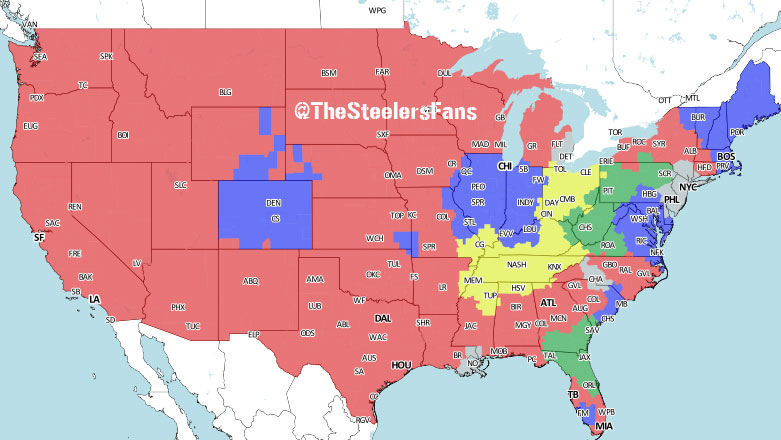 H/t 506sports.com
GREEN: Pittsburgh @ Jacksonville
RED: Houston @ Dallas
BLUE: Baltimore @ Indianapolis
YELLOW: Cleveland @ Tennessee
As always, if you need any help, you can stop by the forum and ask.