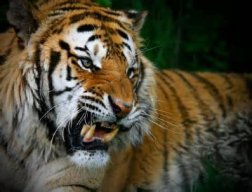 Last Activity:

Aug 15, 2021
Joined:

Dec 22, 2020
Messages:

21
Trophy Points:
Positive ratings received:

16
Neutral ratings received:

0
Post Ratings
| | Received: | Given: |
| --- | --- | --- |
| | 4 | 0 |
| | 0 | 0 |
| | 8 | 2 |
| | 0 | 0 |
| | 0 | 0 |
| | 3 | 0 |
| | 1 | 0 |
| | 0 | 0 |
| | 0 | 0 |
Gender:

Male

Birthday:

December 11

Location:

Occupation:

Semi Retired
OmegaTiger
Member, Male, from Ocala, FL
Steeler's, Time to think about the Future... Dec 22, 2020
OmegaTiger was last seen:

Aug 15, 2021
Loading...

About

Gender:

Male

Birthday:

December 11

Location:

Occupation:

Semi Retired

Steeler fan for 51 years now, going back to Terry Bradshaw and Terry Hanratty battling for starting starting Quarterback.

This team today lost a lot of momentum after the injury to "Bud Dupree", to many injuries from to many key players.
As a old time Steeler fan and seeing the difference between the Chuck Noll years and today...
Chuck Noll was and exceptional coach, he would have a game plan for every team he faced much like Belichik of today.
The offense had and exceptional running game by a power runner like Franco Harris and Rocky Bleier.
Today the best running back we have is Snell. We need a power runner like "Najee Harris" of Alabama and a younger more mobile but accurate passer like "Trevor Lawrence" of Clemson. But our chances of getting either of these players next year is slim to none.
I believe the Steeler's this year in the draft made a mistake not taking "Jalen Hurts". He is a mobile quarter back and has a accurate throwing arm. He could have learned under "Roethlisberger" this year and maybe led us in the future.
One main problem the Steelers have is coach. While I believe Mike Tomlin is a good coach, he is not a thinking on the run coach. The great coach's can not only change a game plan offensively and defensively for each team they play but have the ability to change up their offense and defense during a game and make the adjustments needed to win the game. I have not seen Mike Tomlin do this.
Tomlin comes out with a game plan and it stays pretty much the same even when their losing.
I think the Steelers could use a smarter thinking coach on the field able to get his team to change and adapt quickly to each opponent even during the game.
Losing to the Bengals was a crushing blow to a once proud team.
While Roethlisberger has been a great quarterback for the Steelers,
I think his time is up for leading the Steelers. Mobility in a quarterback today is the game. Roethlisberger has failed to show his ability to scramble and make things happens like he once did. And his arm is not as accurate as it once was. While with age comes wisdom as a quarterback, sometimes the body doesn't want to keep up. Roethlisberger would be a great quarterbacks coach.
The Steelers future relies on a solid power runner with more clutch down hill receivers like Claypool. They need the double down hill threat like Swan and Stallworth. The Steelers future right now is need of some good talent at key positions, and with their playoff picture looking like and early exit... The Steelers are a team that has peaked with the talent they have. Modeling the Chiefs more might do them well in the draft...

Interact
Welcome to the ultimate resource for Steelers fans.
Sign Up Here!